Peningkatan Produktivitas Usaha Kecil Menengah Kerupuk Udang Melalui Perancangan Pengeringan Dan Pengemasan
Yudha Prasetyawan

Moses L. Singgih

Esty Putrianingsih

Muhammad Ziyad
Keywords:
drying and packing, Shrimp Crackers, Productivity
Abstract
The purpose of this research is to make a prototype for shrimp crackers process in the small industries. There
are some processes to make shrimp crackers but the critical process is drying crackers. In fact, shrimp
crackers were usually drying under sunheat. Drying shrimp crackers process needs long time, not hiegenis,
and unpredictable weather. This machine was designed to dry shrimp crackers easier, faster, and hiegenis.
Prototype can dry shrimp crackers indoor. Otomation applied for drying and packing system to keep
production rate. This system can increase production rate until 23%.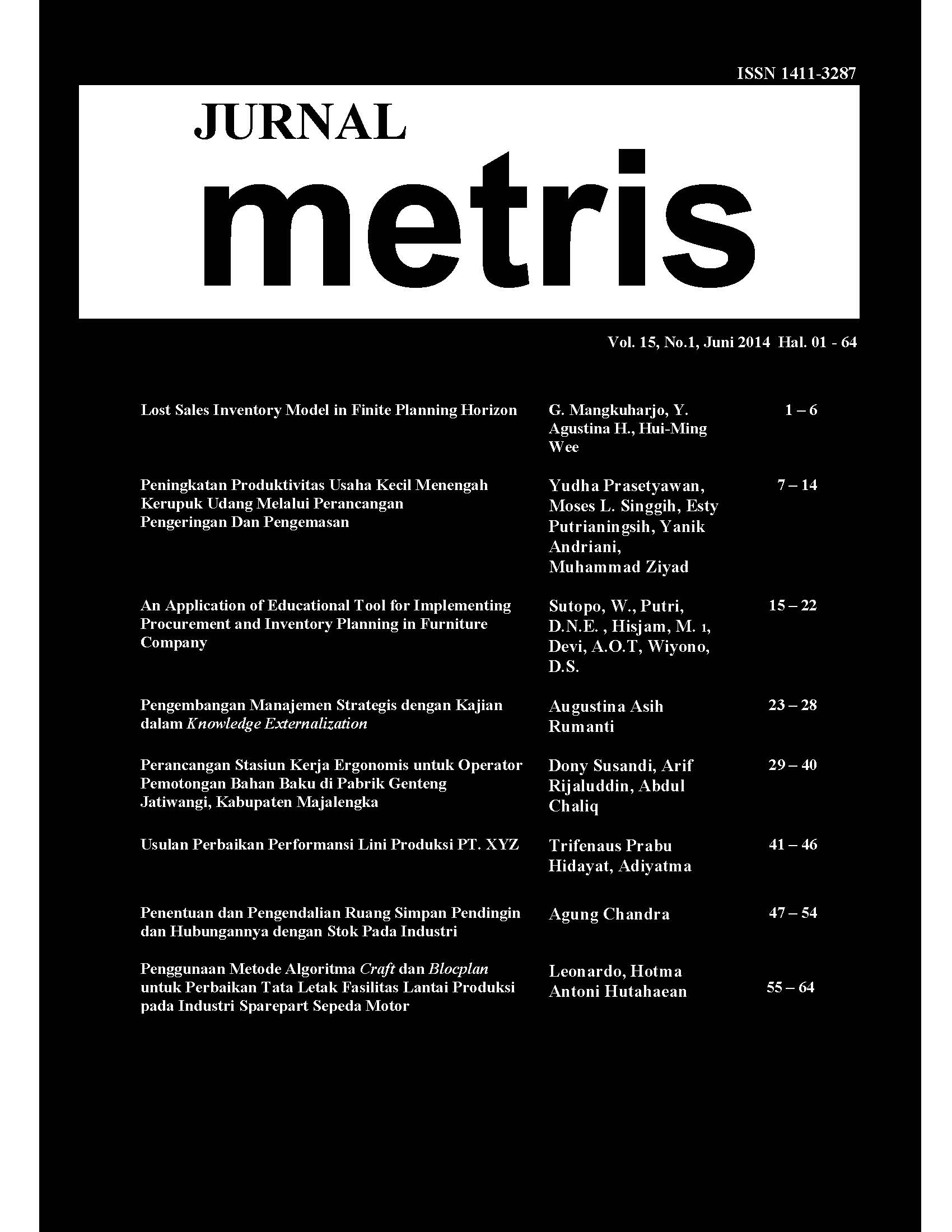 Abstract viewed = 0 times Vol 15 No. 1 downloaded = 0 times