ASPEK HUKUM PENGELOLAAN LIMBAH MEDIS PADA FASILITAS PELAYANAN KESEHATAN DAN PERLINDUNGAN TERHADAP KESEHATAN LINGKUNGAN
Endang Wahyati Yustina

Universitas Katolik Soegijapranata Semarang
Keywords:
medical waste, hazardous & toxic materials, health care facilities, environmental health
Abstract
          Hazardous and Toxic Waste/ (Hazardous and Toxic Materials) is the residue of a business and/or activity containing hazardous and toxic materials (B3). One of the B3 wastes is medical waste, which is an infectious waste generated from activities at health care facilities, in the form of solid or liquid waste. These medical wastes are generated from activities such as hospitals, community health centres, independent practice places, clinics, etc. Amenities. Medical waste is an infectious object or item that must be properly managed, starting from the time of collection, transportation, to the destruction process. Therefore, it is necessary to have legally binding regulations related to waste and its management.
            This research is descriptive in nature which will produce a regulatory description of B3 waste management, particularly medical waste with the protection of environmental health rights. The research approach used normative legal approach. The data collected is in the form of secondary data, while the method of analysis used is qualitative analysis methods.
            The results showed that the more human activity increased, the more waste was generated. Medical waste is one of the B3 wastes. Medical waste is waste that is directly generated from the diagnosis and medical treatment of patients in health care facilities, such as in polyclinic, nursing, surgical, obstetrics, autopsy and laboratory rooms. To avoid environmental risks, medical waste management must be carried out properly. Various laws and regulations for the management of B3 waste have been enacted, including Government Regulation No. 19/1994 (PP 19/1994) concerning Management of Hazardous and Toxic Wastes up to PP 101/2014. The provisions regarding B3 waste management are based on Law Number 32 the Year 2009 concerning Environmental Protection and Management (UUPLH). However, related to medical waste, it still needs to be synchronized with the regulations in Law Number 36 of 2009 concerning Health. Regulations on medical waste management aim to protect environmental health. Medical waste management can prevent environmental pollution and prevent disease transmission (infection) and prevent waste misuse.
References
Asmadi, Pengelolaan Limbah Medis Rumah Sakit,Yogyakarta:Gosyen Publishing, 2013

Anonim, 2019, Standart Pengelolaan Limbah di Fasilitas Pelayanan Kesehatan, http://www.indonesian-publichealth.com/standar-pengelolaan-limbah-di-fasilitas-pelayanan-kesehatan/,diakses pada tanggal,23-01-2019

Dyah Pratiwi, 2013, Analisis Pengelolaan Limbah Medis Padat pada Puskesmas Kabupaten Pati, Jurusan Ilmu Kesehatan Masyarakat Fakultas Ilmu Keolahragaan, Universitas Negeri Semarang:

Fadhli, 2013, Gambaran Perilaku Petugas Puskesmas dalam Sistem Pengelolaan Limbah Medis di UPTD Puskesmas Jeuram Kabupaten Nagan Raya, Fakultas Kesehatan Masyarakat Universitas Teuku Umar Meulaboh Aceh Barat: Skripsi,hlm.21

https://health.kompas.com/read/2021/02/18/081000468/bahaya-limbah-medis-yang-tidak-dikelola-dengan-baik?page=all.

https://kesmas.kemkes.go.id/assets/upload/dir_519d41d8cd98f00/files/Pedoman-Pengelolaan-Limbah-Fasyankes-Covid-19_1571.pdf

Mostafa. K. Tolba, "The Global Agenda and the Hazardous Wastes Challenge", Marine Policy. 1990, Vol. 14:3, hlm. 205.

Nursamsi, Thamrin, Deni Evizon, Analisis Pengelolaan Limbah Medis Padat Puskesmas DikabupatenSiak,Program Studi Magister Ilmu Lingkungan Program Pascasarjana Universitas Riau, Fakultas Perikanan dan Kelautan Universitas Riau, Dinamika Lingkungan Indonesia,Volume 4,Nomer 2, 2017.

Neka Nurnazila, http://eprints.umm.ac.id/35052/3/jiptummpp-gdl-novaliaeka-47866-3-babii.pdf,diakses pada tanggal 23-01-2019,jam 10:17, 2017.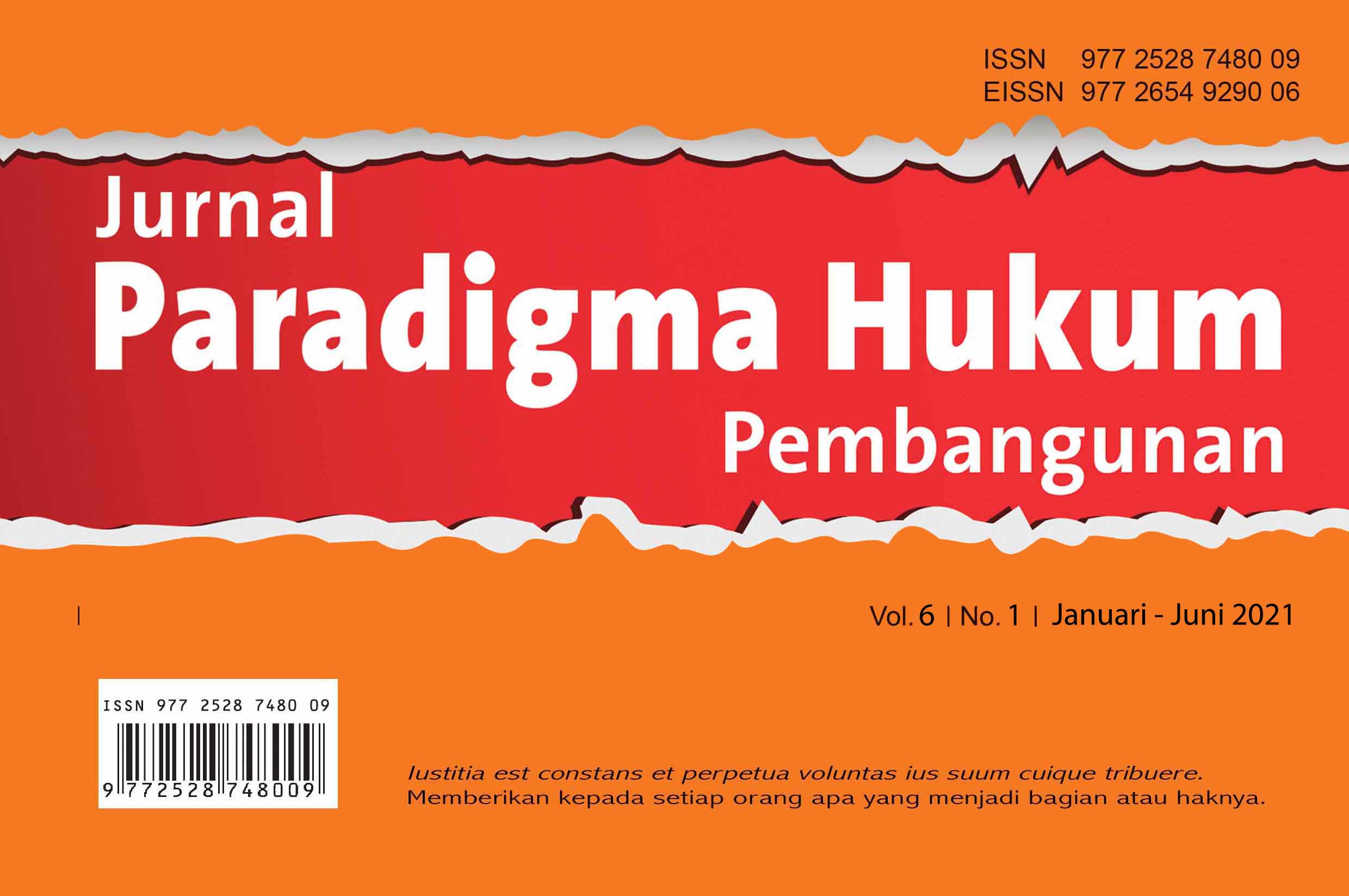 This work is licensed under a Creative Commons Attribution-NonCommercial-ShareAlike 4.0 International License.

Diperbolehkan atau tidak mempublikasikan tulisan di resopitory instansi penulis

Abstract viewed = 0 times PDF downloaded = 0 times