YURIDIKSI PENGADILAN DAN ARBITRASE DALAM MEMERIKSA SUATU SENGKETA DIKAITKAN DENGAN PRINSIP COMPETENCE -COMPETENCE DAN KLAUSUL ARBITRASE
samuel hutabarat

Fakultas Hukum Universitas Katolik Indonesia Atma Jaya
Keywords:
Competence-competence, Arbitration, Jurisdiction
Abstract
The doctrine of the principle of competence explains that arbitration which has jurisdiction in the statement itself is based on the authority to hear and decide an arbitration dispute. The authority possessed by Arbitration even though there is an arbitration clause in a belief as a way of resolving disputes arising in the agreement. The determination of the arbitration authority is related to the validity of an arbitration clause or their agreement arbitration agreement which makes the agreement in question regarding this matter
The legal problems in this research relate to the norm vacancies regarding the competence-competence principle in Law No. 30 of 1999 concerning Arbitration and Alternative Dispute Resolution (hereinafter abbreviated as AAPS Law).Solving research problems using normative legal methods with a legal approach, cases, and analysis of legal concepts.
References
Emmanuel Gaillard & Yas Banifatemi, "Negative Effect of Competence-Competence: The Rule of Priority in Favour of the Arbitrators" in Emmanuel Gaillard et al. (eds) Enforcement of Arbitration Agreements and International Arbitral Awards The New York Convention in Practice Cameron May Ltd, 2008.

Emilia Onyema, International Commercial Arbitration and the Arbitrator's Contact, London: Routledge, 2010.

Frans Hendra Winata, Hukum Penyelesaian Sengketa: Arbitrase Nasional Indonesia dan Internasional, Edisi ke-2, Jakarta: Sinar Grafika, 2012.

Herbert Kronke et al. (eds), Recognition and Enforcement of Foreign Arbitral Awards: A Global Commentary on the New York Convention, © Kluwer Law International; Kluwer Law International 2010.

Moses, Margaret L. (2012). The Principles and Practice of International Commercial Arbitration.Cambridge : Cambridge U.P.

Samuel M. P. Hutabarat, Sistem Hukum, Globalisasi dan Keabsahan Kontrak, Depok, PT. RajaGrafindo Persada, 2020.

Susanti Adi Nugroho, Penyelesaian Sengketa Arbitrase dan Penerapan Hukumnya, Jakarta, Kencana, 2017

Wiratami, Legalitas Kewenangan Badan Arbitrase Nasional Indonesia Dalam Menerapkan Prinsip, Acta Comitas, Jurnal Hukum Kenotariatan Universitas Udayana Vol 4 No. 2 Agustus 2019.

Y.K. Dewi, "The existence of arbitration principles in commercial agreements: Lessons learned from an Indonesian court", in Harkrisnowo et al. (eds) Law and Justice in a Globalised World London: Taylor & Francis Group, 2018

Zheng Sophia Tang, Jurisdiction and Arbitration Agreements in International Commercial Law, New York: Routledge, 2014.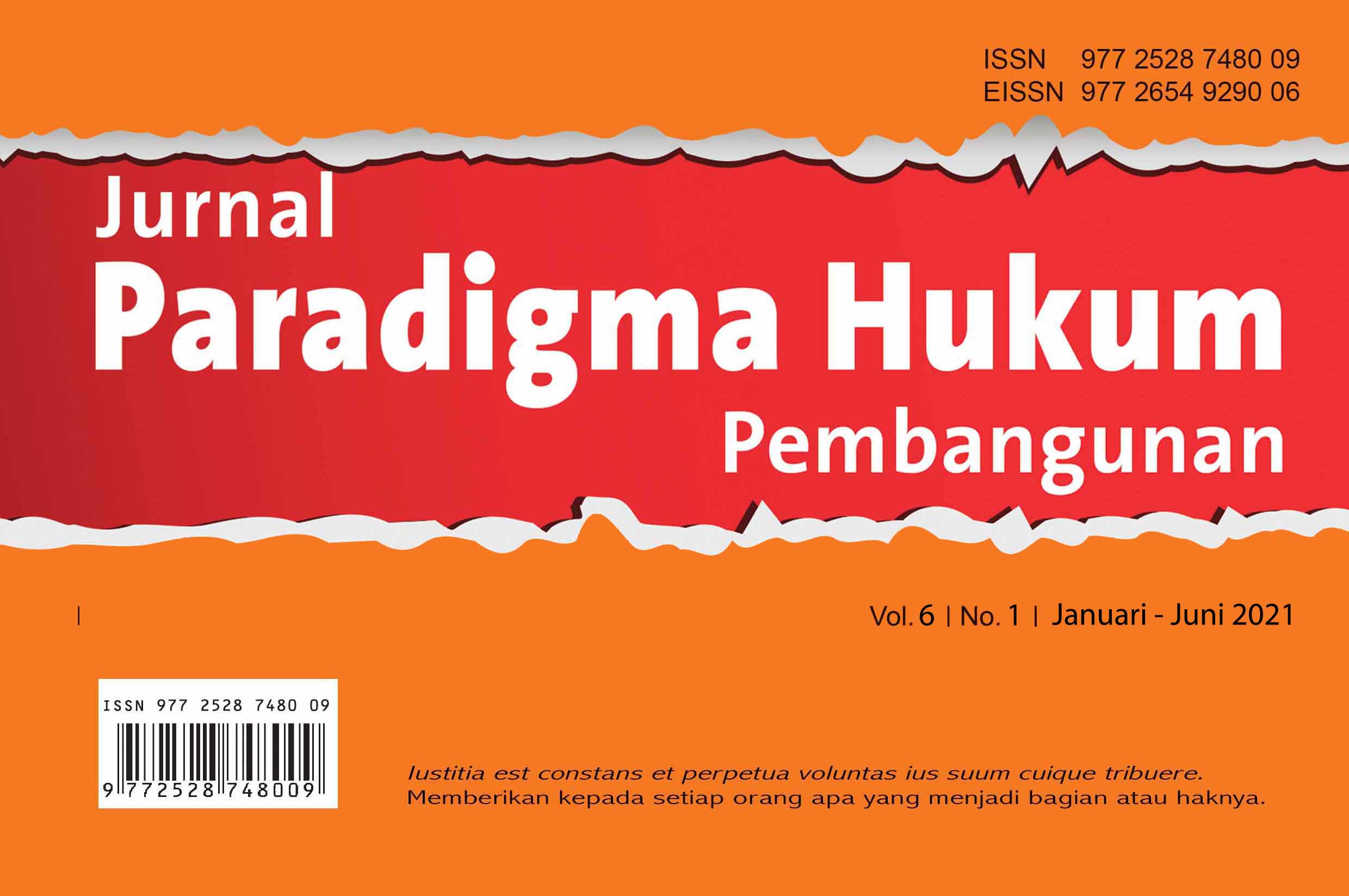 This work is licensed under a Creative Commons Attribution-NonCommercial-ShareAlike 4.0 International License.

Diperbolehkan atau tidak mempublikasikan tulisan di resopitory instansi penulis

Abstract viewed = 0 times PDF downloaded = 0 times