PENGGUNAAN HUMAN MACHINE INTERFACE UNTUK SIMULASI PENGOLAHAN MINYAK KELAPA SAWIT
Stefan Adriel

Melisa Mulyadi

Budi Kartadinata

Linda Wijayanti
Keywords:
PLC, HMI, kelapa sawit, pemasakan, pengekstrakan
Abstract
Technological developments have brought changes in the industry, the process that was originally
done by humans has turned to the automation system. In this paper the application of the automation
system is carried out on the processing of palm oil. The system is made in the form of a simulation of
an automation system using the Programmable Logic Controller (PLC) and Human Machine
Interface (HMI). Automation of palm oil processing using PLC with the help of Unity Pro XL
software, monitoring processes using HMI with the help of Vijeo Designer Basic software, and analog
input simulated using a potentiometer. PLC receives and processes data from both analog inputs and
from HMI. The process of cooking and extracting palm oil carried out by the PLC is displayed on the
HMI. From the test results, it is known that the PLC can communicate with HMI and HMI can display
the processes that occur in palm oil processing.
References
[1] Budiono, E. 2009. Programmable Automation Controller (PAC) dengan LabVIEW 7.1 terkoneksi Mikrokontroller dan PLC.Yogyakarta: Gava Media.
[2] Dogan, I. 2006. Microcontroller Based Applied Digital Control. Cyprus: Department of Computer Engineering Near East University.
[3] Katsuhiko, O. 1985. Modern Control Engineering. Jepang: Prentice~Hall.
[4] Anonim. 1978. Instrument Engineer's Handbook for DURCO Quarter-turn Control Valve Second Editions. Flowserve Corporation: United States of America.
[5] Anonim. 2005. Emerson Process Management: Control Katup Handbook Fourth Editions. Fisher: United States of America.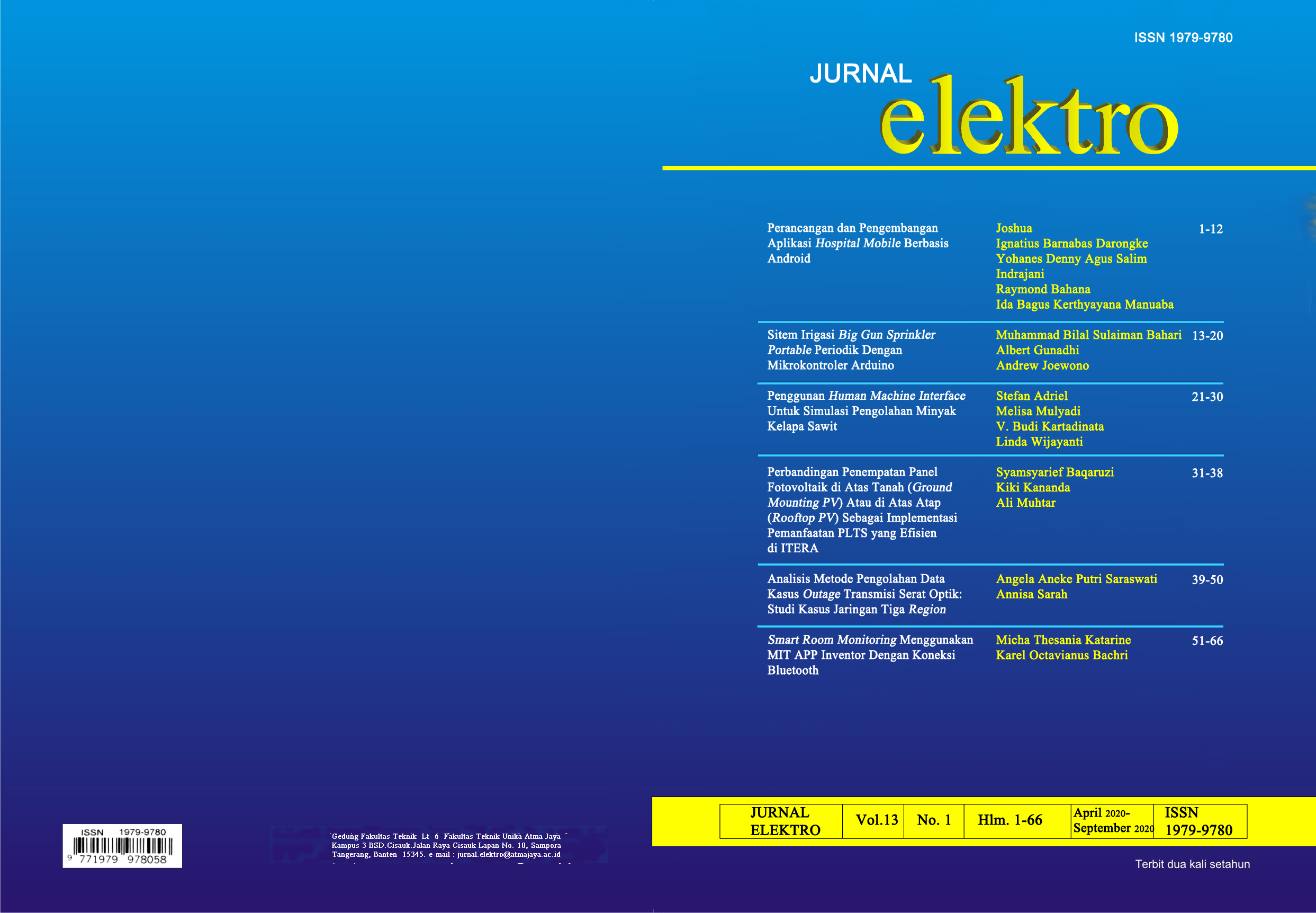 Abstract viewed = 0 times PENGGUNAAN HUMAN MACHINE INTERFACE UNTUK SIMULASI PENGOLAHAN MINYAK KELAPA SAWIT downloaded = 0 times