Tentang Jurnal Ini
Jurnal Psiko Edukasi adalah jurnal yang berfokus pada disiplin ilmu psikologi, konseling, dan pendidikan.
Terbitan Terkini
Vol 20 No 2 (2022): Psiko Edukasi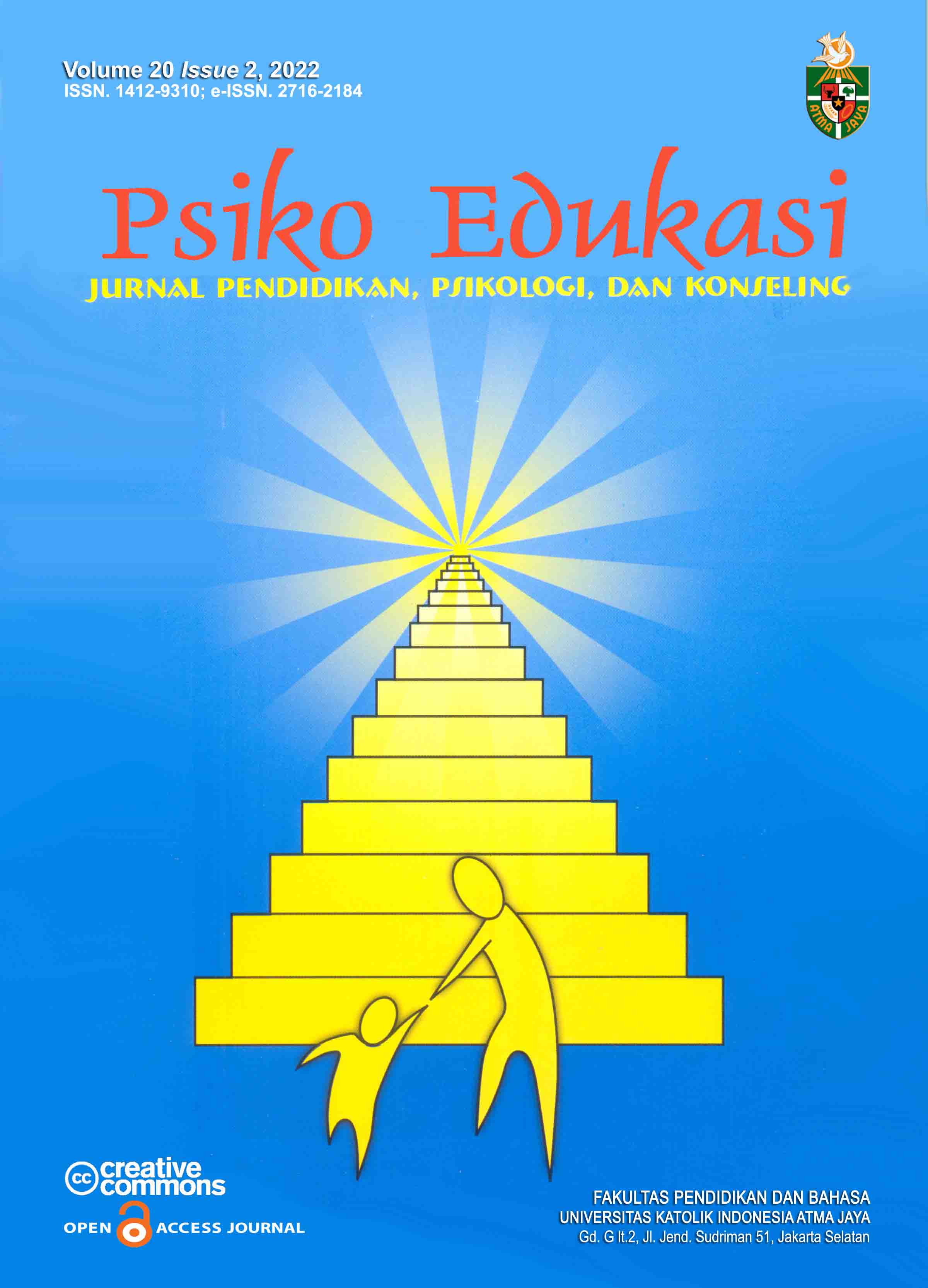 Edisi ini (Vol.20 Issue 2, 2022) menyajikan beberapa tulisan berkaitan dengan topik-topik dari dunia pendidikan khususnya bidang bimbingan dan konseling, antara lain psikologis mahasiswa, motivasi belajar siswa, prokrastinasi akademik, media pembelajaran, kontrol diri regulasi diri, intensitas bermain online game, dan pembelajaran jarak jauh.
Lihat semua terbitan
The aim of this journal is to publish articles dedicated to all aspects of the latest outstanding developments in the fields of counseling, education and psychology in all settings. The scope of this journal encompasses the applications of schools counseling, mental health, assessment, supervision in counseling, sexual abuse, violence addition counseling, multi-cultural counseling, crisis intervention, trauma counseling, ITC in counseling, counseling career, spiritual counseling, marriage and family counseling, counseling and psychotherapy, counseling in all setting; Education (teaching, development, instruction, educational projects and innovations, learning methodologies and new technologies in education and learning, assessment). It was first online published used ISSN (Electronic) in Vol 18 Issue 1, 2019.
Papers published in May and October :
(1) evaluation reports and research findings;
(2) conceptual and methodological issues; and/or
(3) implications of the above for action; and/or
(4) an extensive book reviews section and also occasional reports on counseling, educational, and psychology materials and equipment.